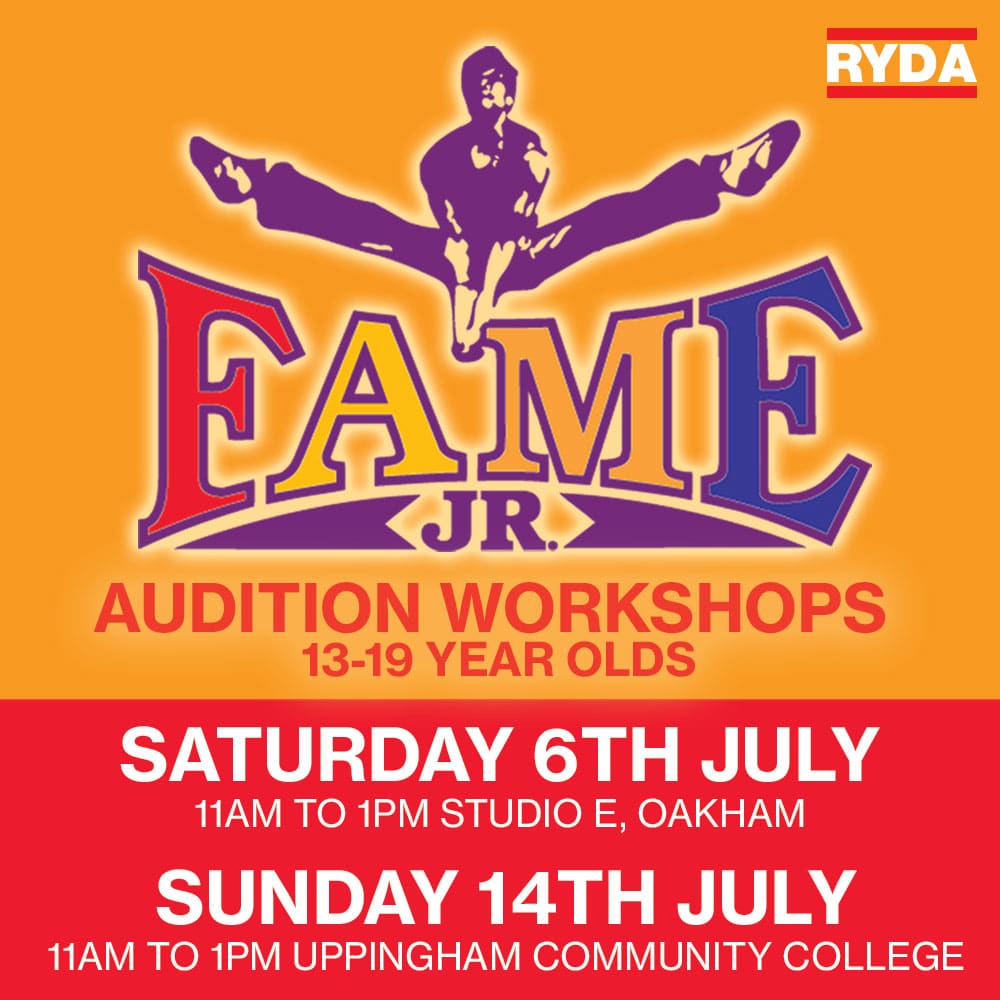 FAME AUDITIONS YOUNG PEOPLE 13-19
When:
2019-07-14T00:00:00+01:00
2019-07-15T00:00:00+01:00
Where:
Uppingham Community College
London Rd
Uppingham, Oakham LE15
UK

OPEN AUDITIONS SATURDAY 6TH JULY AND SUNDAY 14TH JULY
With our first set of auditions complete we have started to build our fabulous team for FAME, and what a team it will be! For anyone who missed out on our first audition…
We are looking for additional CORE DANCERS and ACTOR/SINGERS to play the following roles in particular:-
CORE DANCERS – Strong dancers, ensemble singing only
NICK – Heart throb, serious actor/singer. No dancing required
TYRONE – Cool street dancer, laid back. Non singer
JOE – Class clown. Lovable wise guy
IRIS – Exceptional dancer, ensemble singer only
MABLE – Lovable, strong actress and exceptional singer
LAMBCHOPS – Fierce. Strong actress ready to take risks!
If you fit any of the descriptions or know some who does come along to Studio E in Oakham on SATURDAY 6TH JULY 11am to 1pm or UCC on 11-1pm on SUNDAY 14TH JULY.
Production Rehearsals – Monday 19th to Friday 23rd August @ Uppingham Community College
Dress Rehearsal and Performance – Saturday 24th August @ Uppingham Theatre
www.rutlanddance.co.uk/auditions
[email protected]
#ryda #rutland #dance #oakham #uppingham #act #sing #talentsearch #audition #youthmusicaltheatre #perform #workshops #holidayworkshops