Methodists have been meeting at the corner of Orange Street and North Street West for 200 years.
We are part of the Stamford Circuit of the Methodist Church of Great Britain.
Our circuit is served by three ministers. Uppingham is in the Oakham Section of the circuit and our minister is the Reverend Canon Leo Osborn.
OUR MISSION IS TO SHARE THE LOVE OF CHRIST THROUGH COMMITMENT AND SUPPORT OF EACH OTHER AND ALL IN THE WIDER COMMUNITY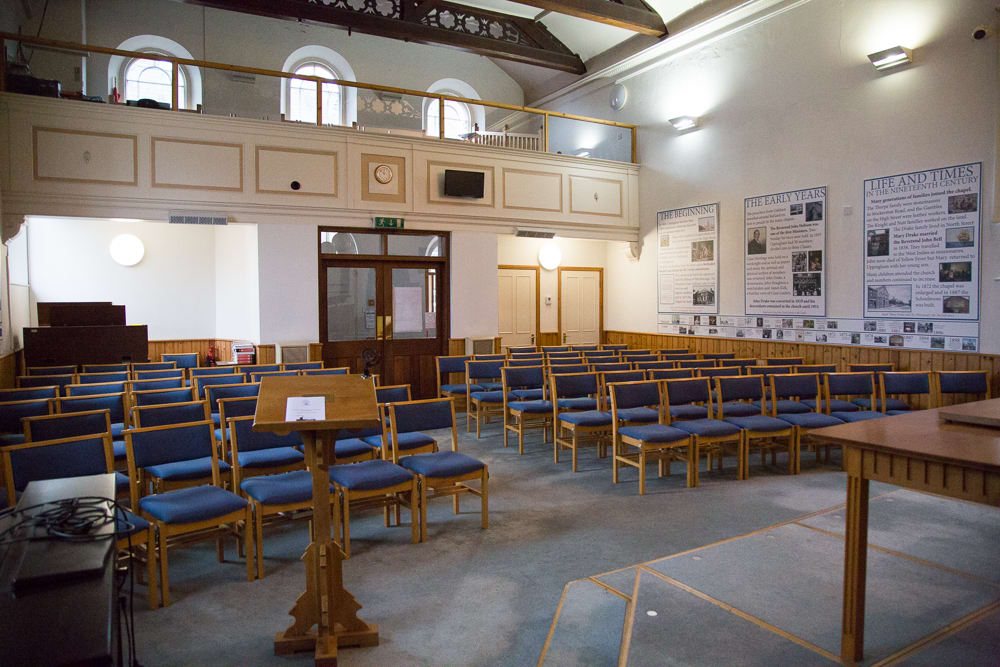 We have over forty members and these are some of our activities:
SUNDAY: Weekly worship at 10:45am and Cafe Church informal worship 5:00pm monthly
TUESDAY: Kiddiwinks Parents & Toddler Group (mornings)
WEDNESDAY: Bible Study Group (evenings)
THURSDAY: Methodartz Arts Group (mornings) & Bible Study Group (afternoons)
FRIDAY: Prayer Meeting & Coffee at the Crossroads
SATURDAY: Men's Breakfast - Hearty Food & Good Discussion (2nd Saturday of each month)
COME AND JOIN US - YOU WILL GET A WARM WELCOME!