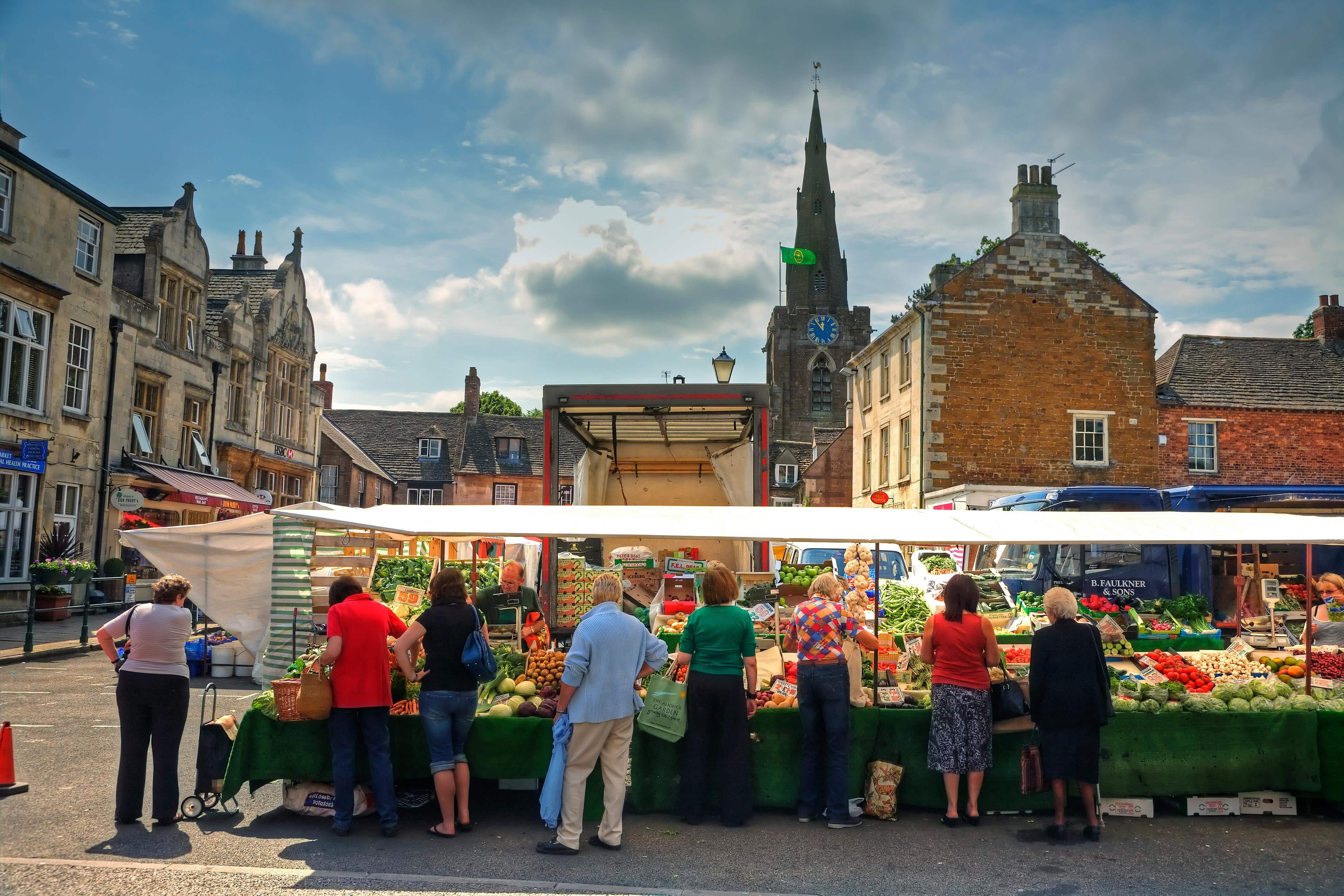 Uppingham Weekly Friday Market
A historic market town with a rich history, Uppingham is proud to hold a chartered market every Friday. Although a Market Charter was granted in 1281, there was a market on this site many years before that. The drinking fountain commemorates Queen Victoria's Golden Jubilee in 1887 and was designed by Charles Rossiter, the art master at Uppingham School. Located on the Market Square, the market offers fresh, locally sourced produce at competitive rates.
For nine centuries, Uppingham market has held pride of place in the town, selling everything from fruit & vegetables to livestock and crafts. Today's modern market boasts stalls selling an array of freshly baked loaves of bread & cakes, locally farmed meats, fish, cheese, fresh fruit & vegetables, food, flowers, bicycle repairs and clothing along with a range of household items.