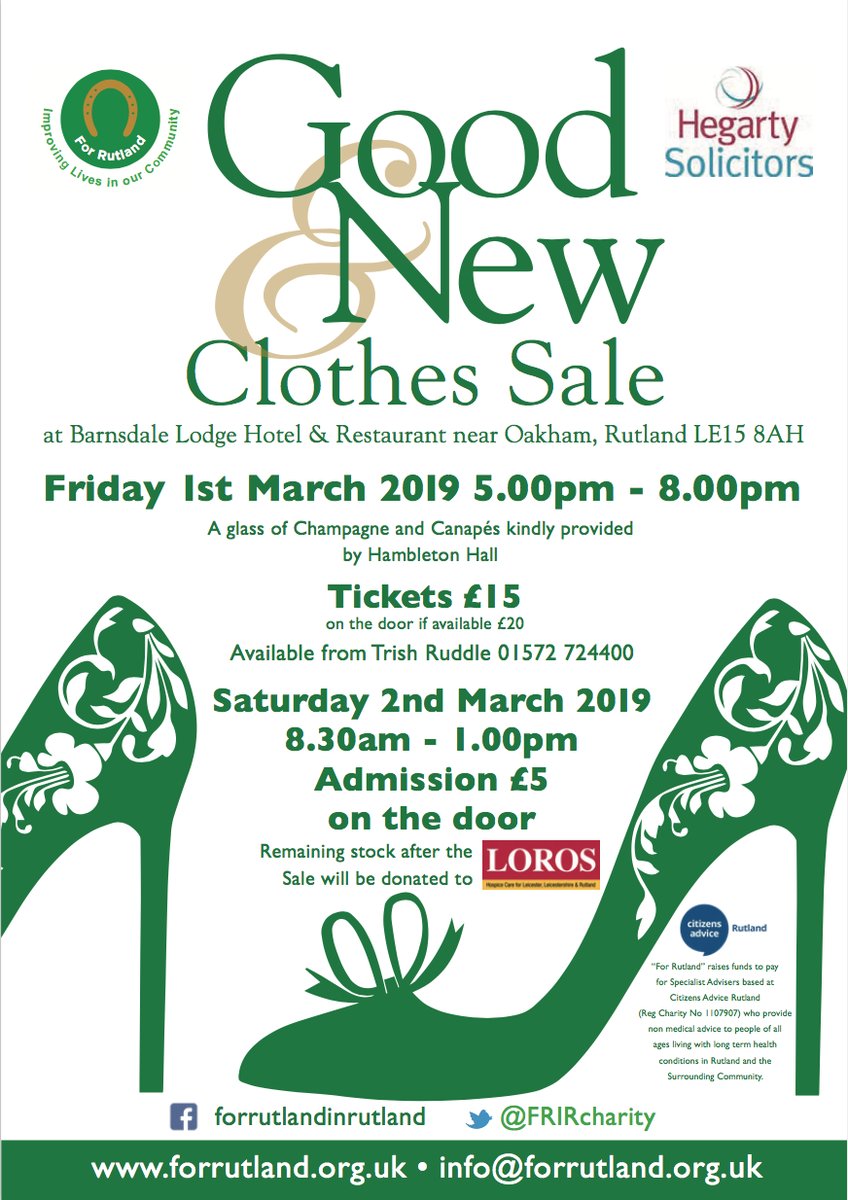 Good and New Clothes Sale
There will be a Good & New Clothes Sale at Barnsdale Lodge Hotel & Restaurant on Friday 1st Match 2019, 5pm-8pm and Saturday 2nd March 8.30am-1pm.
Tickets for Friday are £15 in advance (available from Trish Ruddle 01572 724400) or £20 on the door. Saturday Tickets are £5 on the door.
Remaining stock after the sale will be donated to Loros.
www.forrutland.org.uk