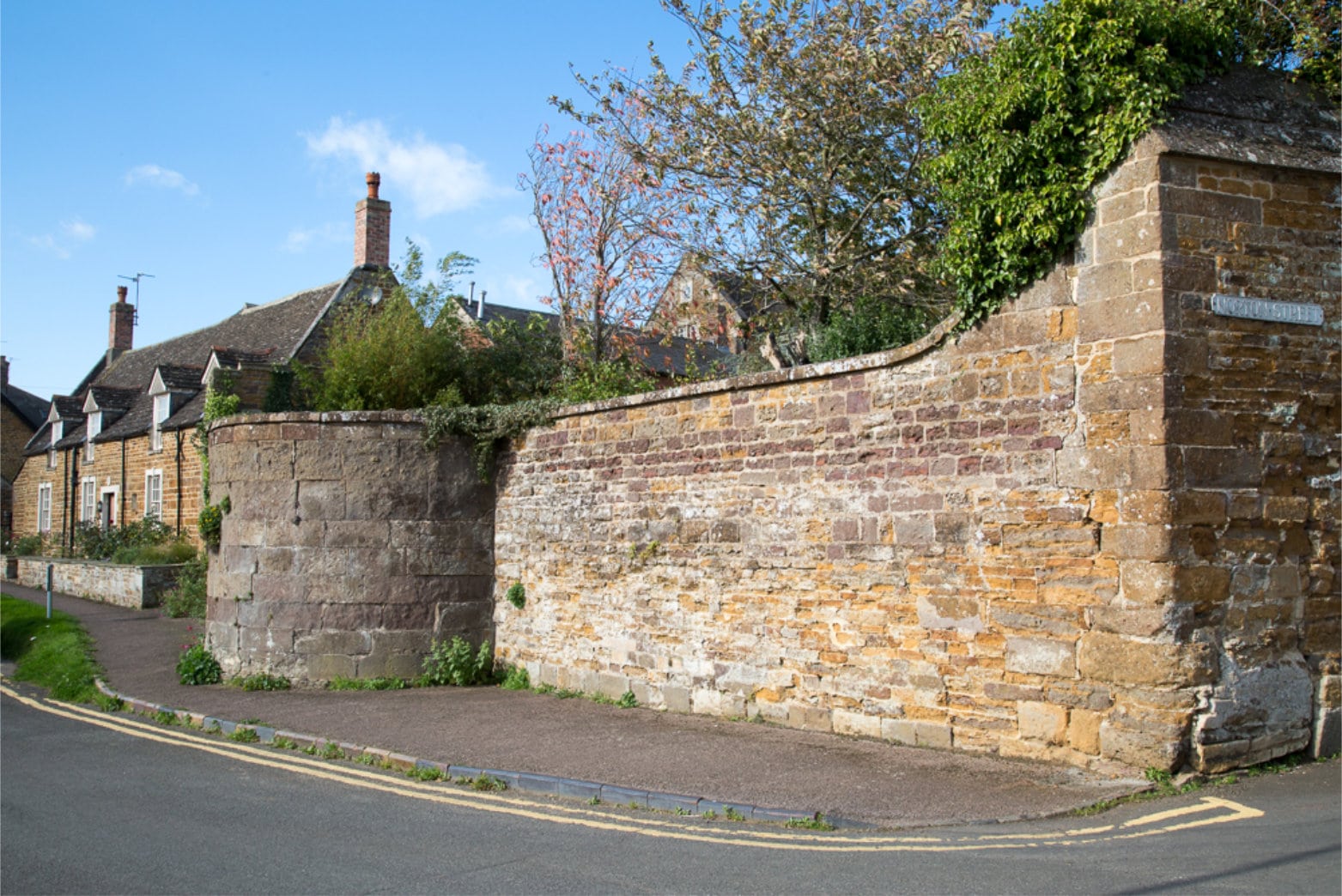 Fossil Way
The bastion in this boundary wall at the north end of Hall Gardens is made from locally sourced Cornbrash or Great Oolite limestone, the same stone was used to build the fabric of Peterborough Cathedral with dressed stone on the outside.
The stone contains the fossilised remains of bivalves, brachiopods and serpulids. It is a mud stone which in Rutland never exceeds 4.58m in thickness. The lower part of the bed is very oyster rich. It is from the Jurassic period so is between 145 to 200 million years old.
Bastions are usually found in fortified town or city walls however there is no written evidence of an Uppingham town wall as all records from the period before the 19th century are in the vaults of the three families who owned the town. Anecdotal evidence is non-existent but looking at the bastion facing south from Hall Gardens and the fact that it has been cut into to build the Hall on Norton Street would suggest it predates that building.
Professor Alan Rogers also shared the view that there was potentially a wall around the town bearing in mind the strategic importance of the town as the crossroads of two major east- west/north-south roads.
There are other examples of the stone in some of the oldest buildings in the town. A good example being 52 High St East, which is a Mediaeval Hall c1450, refurbished c1660.