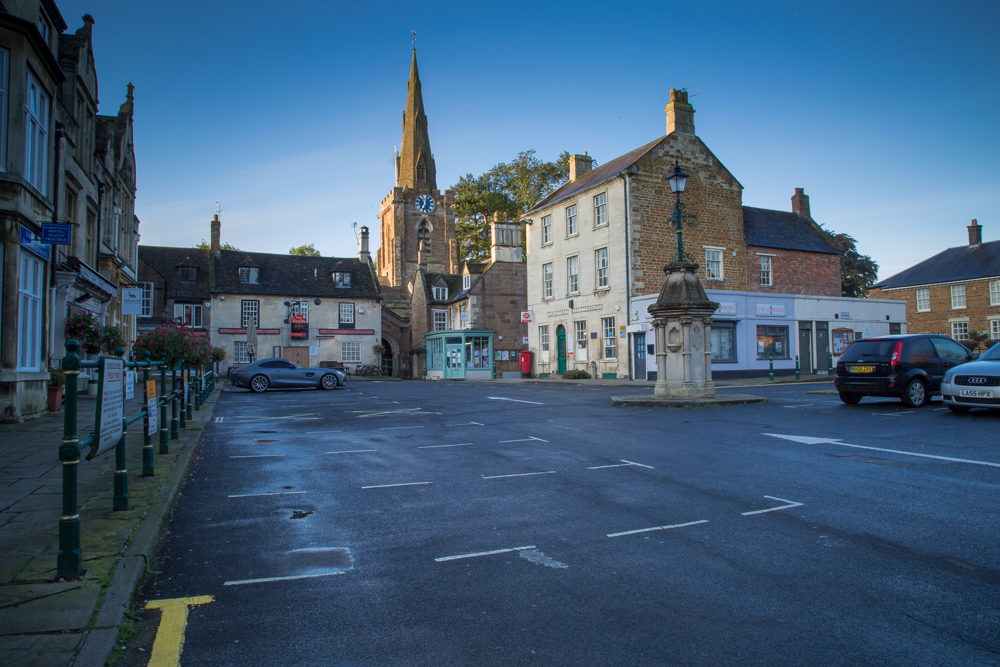 The Market
The market gained its Market Charter in 1281, although a market had existed long before this date. This is where our trail begins and where you will find the first trail board on the railings by the pedestrian crossing.
The Market Place is still the commercial and social hub of the Town. There is a market here every Friday.
Throughout the year the square hosts various annual events such as the Town's Feast Day, Christmas Market and Fat Stock Show. The Annual Fat Stock Show has been held in Uppingham for over 100 years and is the only UK livestock event of its kind still held in temporary pens in a town's market place.
The Rutland Morris Men annually greet the dawn in the Market Place on May 1st and perform a Mummer's Play on Boxing Day.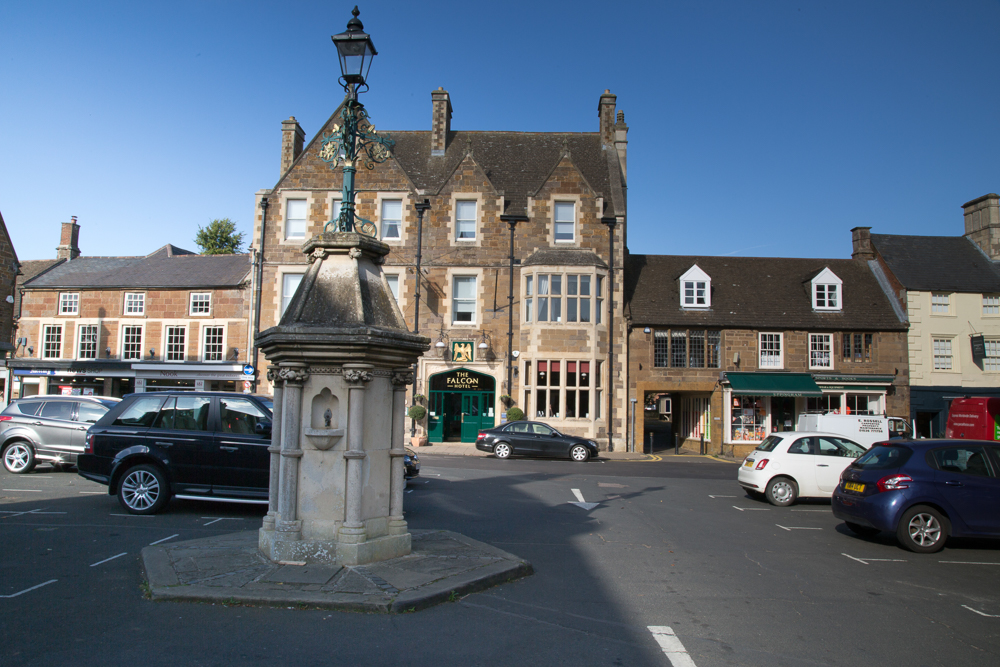 Queen Victoria Jubilee Fountain
In the centre of the Market Place stands the Victoria Jubilee Fountain 1887, erected and paid for by the Uppingham people. It was renovated a few years ago, but does not serve as a drinking fountain now.  The inscription on it reads "This monument is erected by the inhabitants of Uppingham in loving and loyal commemoration of the 50th year of the reign of her most gracious majesty Victoria – June 1887"
The fountain appears to be constructed of three types of stone. The 6 corner columns are of Clipsham limestone. They appear to have had a polished finish. On this there were traces of a painted surface that may have been a faux marble effect. It is not possible to determine if the over painting was part of the original or a later application for cosmetic reasons/fashion.
The main structure is of Creeton limestone, a moderately hard limestone usually selected where fine detail is not required, this carries the inscribed dedication. Repairs have been carried out to part of the base plinth. These are again of Creeton limestone appearance but from later workings of the quarry. The details, acanthus leaves etc., are carved in Ketton limestone. This is a soft limestone particularly suited to fine detail work.