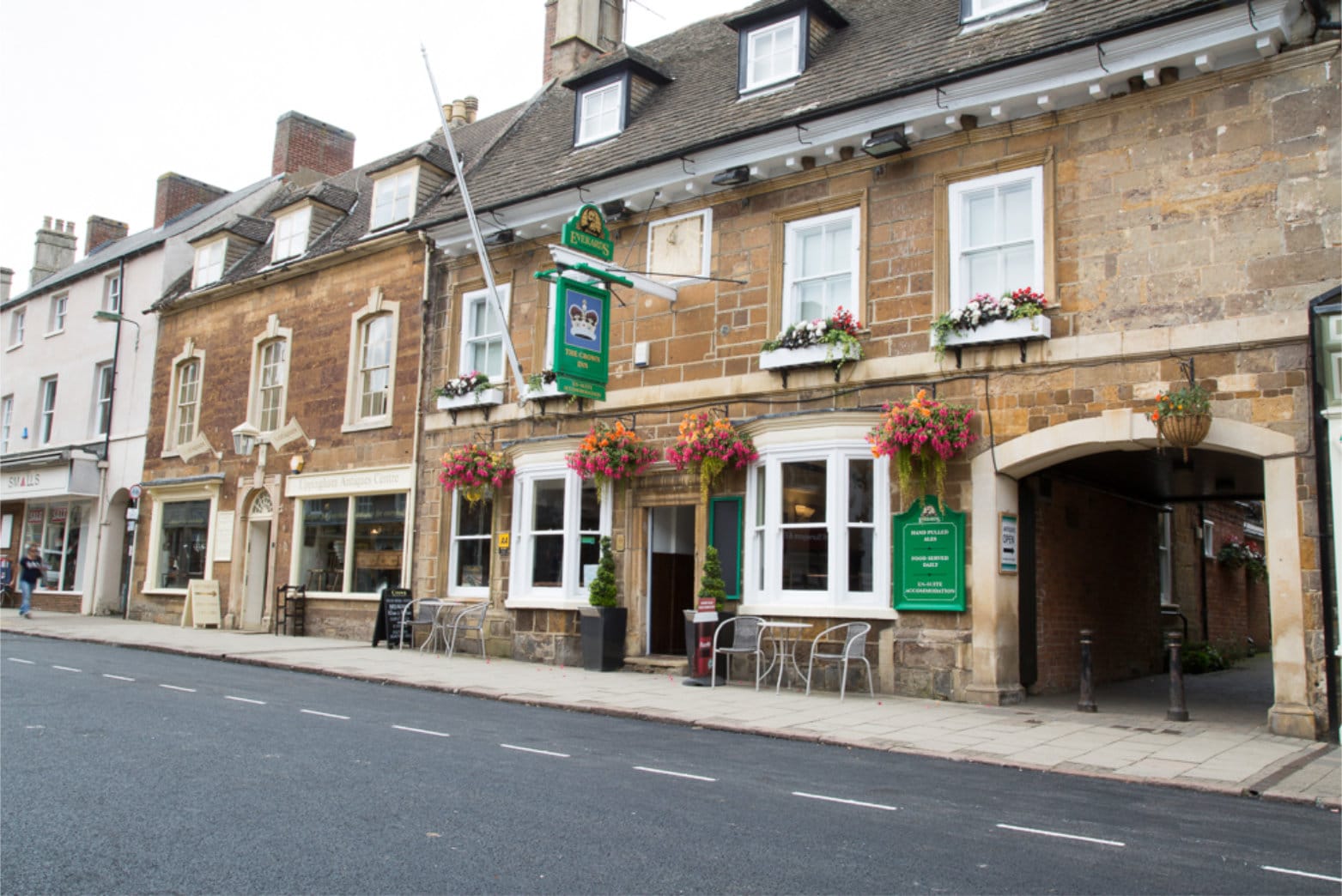 Uppingham Public Houses
Public Houses have for many centuries help to knit together the social fabric of the community, reflecting both the existing social divisions and rises and falls of the economic prosperity of the town.
In the past there were many public houses, with many of them being decidedly 'part time' low key affairs combining the trade of the owner with that of a brewer. There were 27 inns recorded in Uppingham in 1779, with the majority, including the 'Black Horse', the 'Lion & Lamb', the 'Horse & Trumpet', the 'Rose & Crown', the 'Ostler's Arms' and the 'Malsters Arms' long gone. Within recent years, the 'Wheatsheaf' on North Street West, the 'White Hart' on High Street West and the 'Waggon & Horses' on the junction of Adderley Street and High Street East have all closed. If you look closely you will find evidence of their sites, together with that of the 'Unicorn' again on High Street East which finally closed its doors in 1974. Many have links back to the horse stabling trade, in particular the 'Horse & Trumpet' which was located off Orange Street and the above mentioned 'Unicorn'.
Now the town hosts 6 public houses and one social club run by Uppingham Town Football Club to be found on Tod's Piece. . They all have interesting buildings, and are worth seeking out.
The 'Exeter Arms' at the western end of High Street West can be found in an ancient building alongside 'frog island' or 'four winds' a peculiar road layout formed by the junction of the road from Market Harborough and the old road to Leicester.
The Market Place is the location of 3 more establishments: the Falcon Hotel, an old coaching inn, 'Don Paddys', and 'The Vaults'. 'Don Paddys' has had many previous functions the last two being that of bookshop and furniture store, whilst the Vaults' history is somewhat explained by its notice board over its front door.
Straying down High Street East you will arrive at the 'Crown Inn' which dates from the C17 with some C18 additions to the front. As with all the buildings on the High Street it is worth looking upward above the ground floor, where you will espy a magnificent C19 sundial with the motto translated into 'I do not guide unless I am guided' acknowledging its submission to the sun. The passage-way to its right forms part of the earliest north-south route through the town. This continues south through 'Reeves Yard' on the other side of the road.
Turning right off the High Street into Queen Street, once 'Horn Lane', you will arrive at the 'Royal Oak' returned to its original name after a lengthy spell as the 'Cross Keys'.