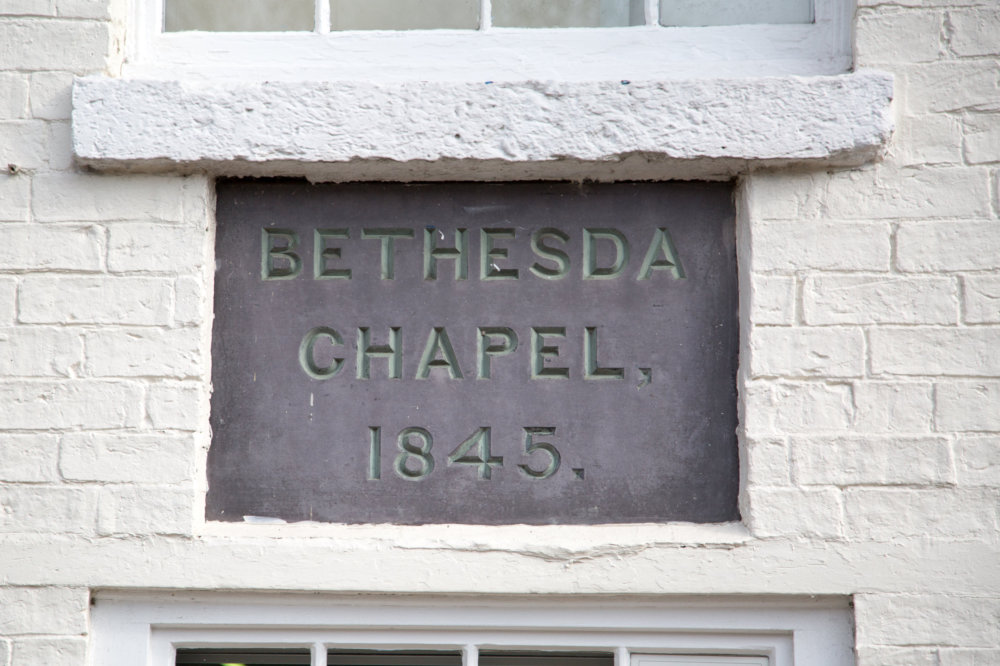 Orange Street
Formerly known as Orange Lane, there are two versions of how it came by the name. First, that it comes from the annual Orange Fair, March or Lent Fair as it is now called. Quantities of oranges used to be brought into the town to be sold for making marmalade and although the fair was based in the Market Place the stalls selling the oranges extended up the lane, leading to the road to Ayston. The alternative is that the street is named after the attorney Thomas Orange, a prominent inhabitant of the town in Elizabethan times who owned land hereabouts.
Until the early 1960s the street was much narrower causing so much congestion of traffic that with the exception of the Methodist Church, all buildings on the west side were demolished to make it wider.
On the corner by the traffic lights opposite the Methodist Church once stood the town's workhouse built early in the 18th century. Lower down Goldmark's Gallery built by the grocer Richard Pywell in 1863 was, until 1974, the RDC office and now the host of many exhibitions of work by famous artists and sculptors. Adjacent is Bear Yard. Again there are two versions for the name. One has it that during the Civil War a troop of Dutch soldiers with their bearskin hats were caught here by the Roundheads on the Sabbath, drinking with local girls, and slaughtered. Another, better founded, is that this was where in Victorian times the dancing bear was kept during the Lent Fair.
A few doors down at No. 8 is the former Bethesda Chapel, with the plaque above the door and next door a house for the minister of this denomination of Strict Baptists. Built in 1845 by the saddler Thomas Gamble they were acquired in 1852 by John Wade who bequeathed the Chapel to his son and future descendents on condition 'he will permit the same to be used by the Church and Congregation meeting therein for the worship of God in the same manner as it is now used rent free'. In 1851 it was claimed 121 worshippers attended of a Sunday – surely too many to fit into such a small building and bearing in mind space taken up by the baptismal tank set in the floor in front of the lectern. Thereafter numbers dwindled and in about 1960 the Chapel closed for good.