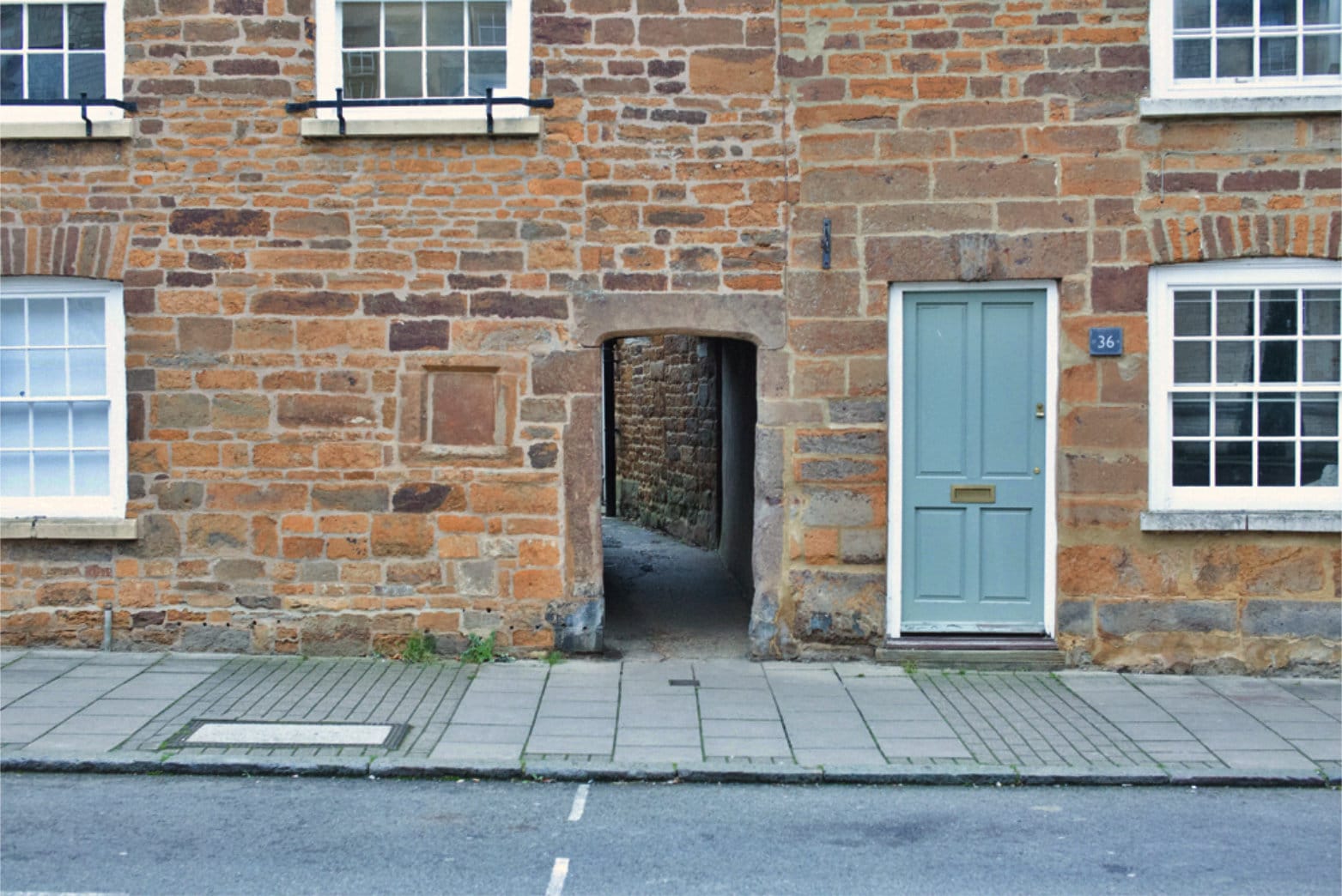 Sheilds Yard
In Saxon and Norman times Uppingham was one of the seven small hamlets included in the King's Manor of Ridlington. It is supposed the path Uppingham's inhabitants trod when they had business with the King's Steward there – attending court, paying their taxes, rendering labour service – took them through the fields by way of today's High Street West, along Sheilds Yard and Pig Lane to Ayston then on to Ridlington. In medieval times when the town was expanding there developed substantial yeomen's cottages lining the streets, except in the yard where only mean hovels were built because space was so limited.
The name Sheild is no older than the middle of the 19th century. A hundred years earlier this was called first Bennett's Yard, then Gamble's Yard and the narrow passage leading off High Street West was known as Binnett's Entry
In 1736 William Bennett a shoemaker, lived at 38 High Street West with his workshop at No. 36. Forty four years later another William Bennett or Bennitt cordwainer was living here. His son also a cordwainer named William then sold the property to William Gamble in 1802. Gamble lived at No. 38 while the cobbler's workshop was let to others.
Two features remain from Gamble's time. The first is the 'squint' (now filled in) at the left of the entrance passage that enabled the town's watchman doing his rounds to check the householder's fire was properly damped down at nights. Through the passage also on the left stands the fine cast iron water pump in a wooden casing and its lead plaque with a deer's head, the initial W.G. and date of 1805. William had placed his stamp on his property. The pump, which has been listed, would have served all those living in the dozen or so dwellings, Nos 36, 38, 40 High Street West, and others in the Yard itself, masters and tenants, families and servants in all perhaps as many as a hundred souls.