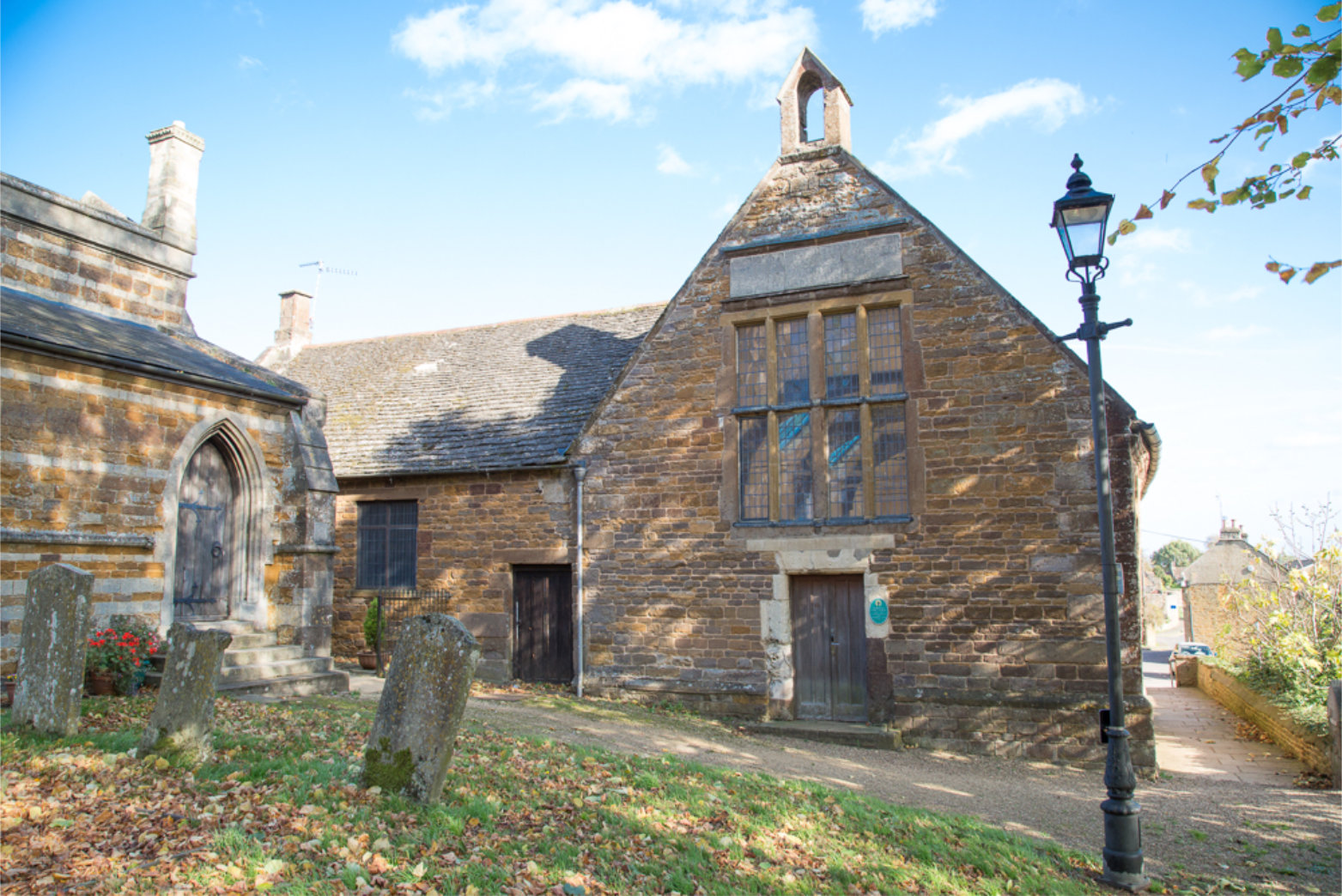 Archdeacon Johnson's Grammar or Free School
Follow the path to the left of the north church door to the south side of the church. On the left is the Grade I listed schoolroom founded by Robert Johnson. It was built in 1584 to provide free grammar education for 20 local boys. This is the origin of Uppingham School.
1830 a book club was started in Uppingham and in 1858 a night school began under four traders of the town. Edward Thring was approached and he allowed them to use the schoolroom.
Archdeacon Johnson's Grammar or Free School
The Elizabethan Schoolroom built in 1584 is one of the three oldest buildings in Uppingham. Owned by Uppingham School, it is listed as a Grade I building of architectural and historic interest deserving of protection and preservation.
In 1584 Robert Johnson, Rector of North Luffenham, founded two grammar schools, one each at Oakham and Uppingham, to provide free education for the sons of local people. He was a good scrounger and provoker of gifts; a contemporary saying of him that "he could surprise a miser into charity". At Uppingham his schoolroom was erected on land above the Beast Market on Beast Hill donated in April 1854 by the Parmenter family. The cost of construction must have been met by gifts of money and materials as there is no record he paid anything for building his school or the associated hospital to accommodate 24 old men, completed in 1592. In 1587 he obtained a Charter from Queen Elizabeth I establishing the Foundation of both the schools and hospitals.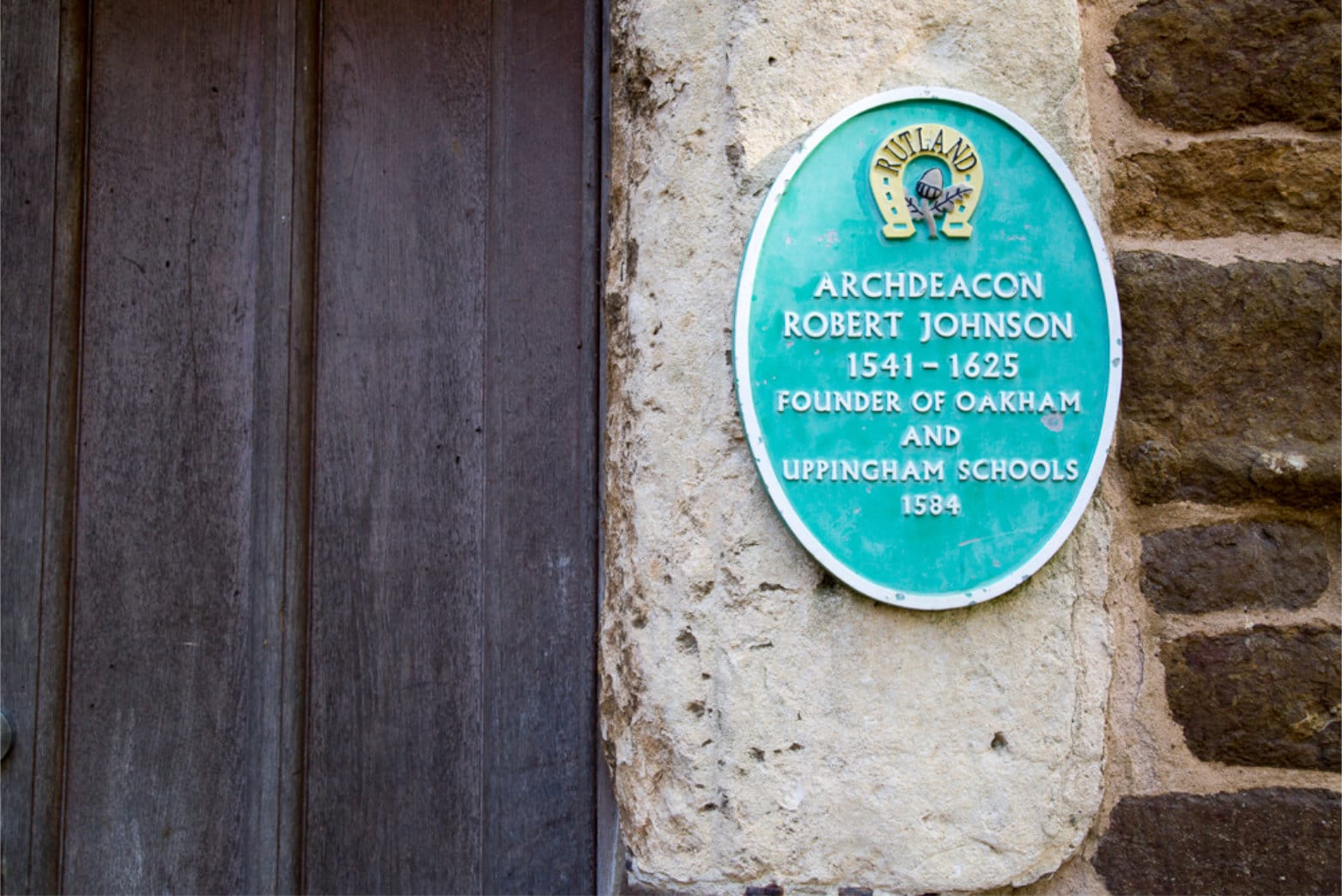 Besides a Master or Warden there was a second called an Usher. Between them they taught from 20 to 40 boys in the one large room, most likely seated at either end. The subjects taught were Greek, Latin, Hebrew and Arithmetic commemorated in the inscriptions over the door:
Hebrew: Train a child in the way he should go:
Greek: Suffer the little children to come unto me.
Latin: Remember thy Creator in the days of thy youth.
Latin: Let nothing unseemly spoken or seen touch these walls wherein are boys.
Writing as a subject was added in the 18th century, but it was not until after Edward Thring arrived as Headmaster in 1853 that the curriculum was modernised. Johnson made generous provision of Exhibitions at Cambridge University, thus ensuring a steady flow of academic pupils.
Apart from the Usher's classroom added to its north side in 1836 this Elizabethan schoolroom has remained virtually unchanged since it was built. That is until towards the end of the last century when structural repairs to the south wall necessitated removal of the ancient sundial, that along with the school bell, governed the daily lives of pupils and masters.